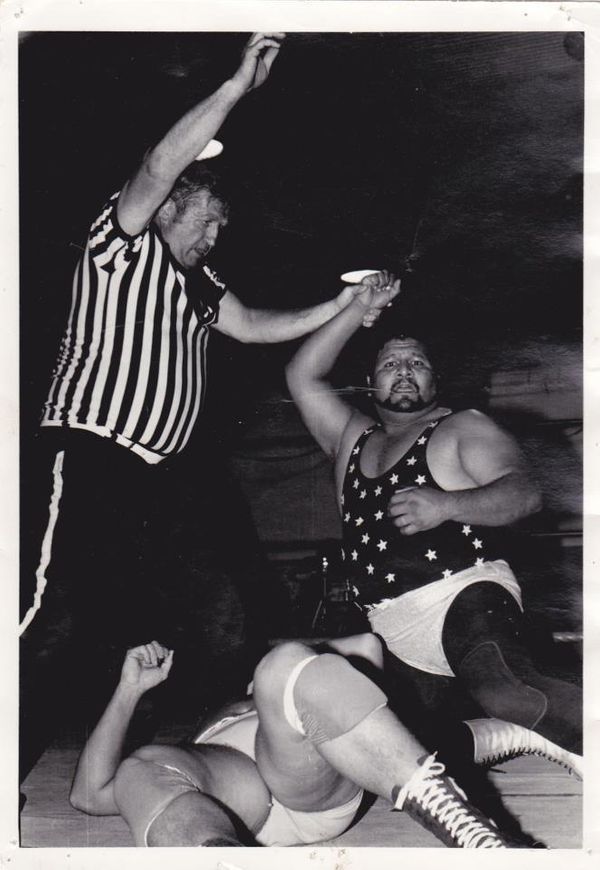 Our History
GEORGE DE LA ISLA ────
In 1990, a man by the name of George de la Isla was traveling from Orange County, California to Houston, Texas. On his journey, he decided to stop in Austin, Texas. He already had a wrestling school and a karate school in California, so he began to bring that dream with him, and opened a wrestling school in Austin. He started USPW (United Superstars Power Wrestling)/USPW (United Superstars Pro Wrestling)/CTPW (Capital Texas Power Wrestling)/CTPW (Champions Texas Pro Wrestling)/QFC (Quest For Champions), and today AAPW (Americas Academy Pro Wrestling).
Mr. George De La Isla has taught many men and women in the professional wrestling business over the years. He gave his heart and his mind into producing top talent in the Austin area. These pro wrestlers have gone on to be superstars all over the world and work for many big companies in Japan, Mexico, and all over the United States. After 50 years in the wrestling business Mr. De La Isla decided to retire and he sold AAPW in 2017.
AAPW remains one of the top wrestling schools in Texas because of a philosophy that he brought forth in his training and producing of champions. He was the best role model of how a true Pro-Wrestler succeeds in the wrestling business. His dream remains alive and well and AAPW continues to produce successful pro wrestlers who makes this dream come true.
Thank you George for following your heart and changing peoples' lives!